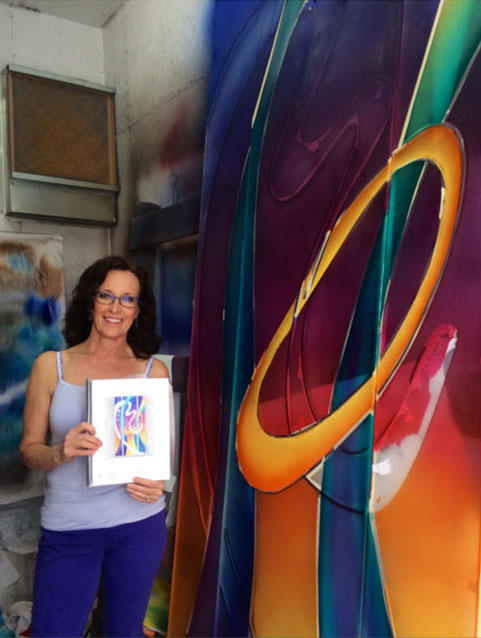 Leslie Rankin | Glassic Artist
Helping glass become more understood, less intimidating, warmer in feel, and more livable has been a career aspiration for me. I love the way people want to touch and feel the glass when I get done working with it because of it's beauty, depth and texture. Their apprehension disappears when they witness how durable glass really is. After all, most windows in the world are made of glass. Some get exposed to and endure some pretty extreme weather conditions.
As a sculptor, I enjoy the process of transforming flat glass into three dimensional art which continues to compel and challenge me after almost thirty years. I think I must be very stubborn. Glass and I have quite a challenging relationship. In Glass, as an artist one can never perfect their skills, only improve them. The properties of glass are ever changing and working with it requires a lot of engineering, math and problem solving. The understood aspect of danger balances my need to be creative with the necessary practicality and reality of working in glass. My job is far from boring.
My unique Glassic Art technique has proven to be a satisfying artistic outlet, allowing me to translate my visual ideas into physical reality. Consulting with the designers, architects, engineers and contractors of each project helps me to facilitate a flawless installation and I respect the skill and expertise of these professionals.
My hope is that you will love glass as much as I do.